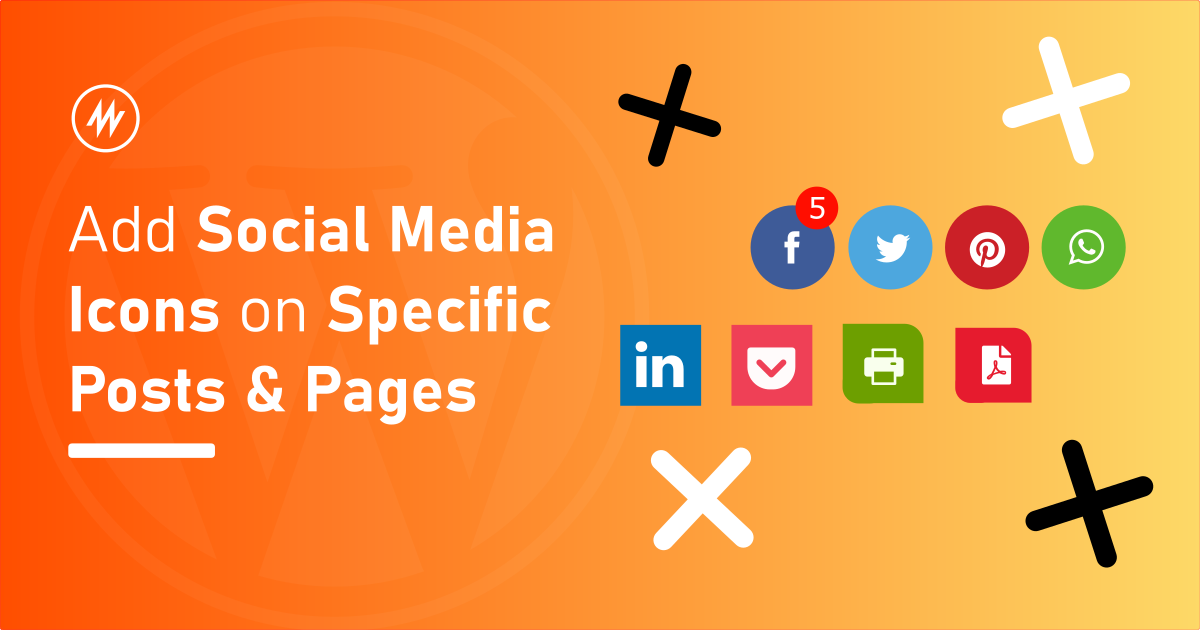 There are many WordPress plugins to add social media share icons in WordPress. Most plugins insert the social sharing plugins in all posts and pages with limited options to choose on which posts and pages to show or hide the social sharing icons.
In this article, we will see how WP Socializer plugin provides options to show/hide social media icons on required pages.
Getting started with WP Socializer plugin
WP Socializer is a free WordPress plugin to add social media features like share icons, floating sharebar, social profile links, text share bar, and more.
It is one of the popular plugins with almost 800K downloads and 10K active installs.
Install this plugin from your admin dashboard by going to Plugins > Add New > Search for "WP Socializer" > Install and activate from the search result.
After activating the plugin you can access the plugin settings page from the WP Socializer menu on the left.
Enabling the social media features
WP Socializer has multiple features out of the box. All the features can be enabled or disabled separately.
In the plugin dashboard, you can find the list of all the features and their status.
Inline – Share icons
Floating share bar (stick to content, window, scroll)
Follow icons
Text share bar
Shortcodes
Widgets
Enable the social feature you need on your website and configure them as needed.
You can learn more about the different options available and how to configure them on the WP Socializer documentation page.
Displaying the social media icons on specific posts and pages
When you enable a feature, by default it is shown in all posts and pages.
On every feature settings page, you can find options to build custom rules to show/hide that feature in specific locations.
Let's say you want to show "Share icons" only on posts. You can find the section "Conditions to display the template" at the bottom of the feature settings page.
Here, select "Show in selected pages" and add a rule named "Single post" to display only in posts. You can also enter post ID to show the share icons only on those posts.
Similarly, you can add more rules with different criteria to choose from. You can also select a sub-rule to add a restriction.
You can find all the supported criteria on the location rules documentation page.
Disabling the feature from the post edit page
Previously we saw how to set rules from the plugin settings page to show/hide features.
WP Socializer also provides options to disable features from the post edit page.
On the post-editing page, you will find a meta box with the options to hide features to disable them. Just select "Yes" to disable that feature.
This is useful if you hide share icons as and when needed. For more advanced rules you can use the rule builder on the individual feature settings page.
Leveling up
WP Socializer also offers a PRO version which has additional features using which you can further enhance the social sharing on your website.
Create Custom Icons
Customize Share URL, Title, Tweet Text
Share Short Links with Bit.ly
Tracking Clicks with Google Analytics
If you found WP Socializer useful, you can upgrade it to the PRO version and make use of the PRO features.
Conclusion
We saw how we can build custom rules to show/hide a social feature on specific posts and pages.
Hope this article was helpful in uncovering some of the features of the WP Socializer plugin. If you have any comments please share them in the comments section below.