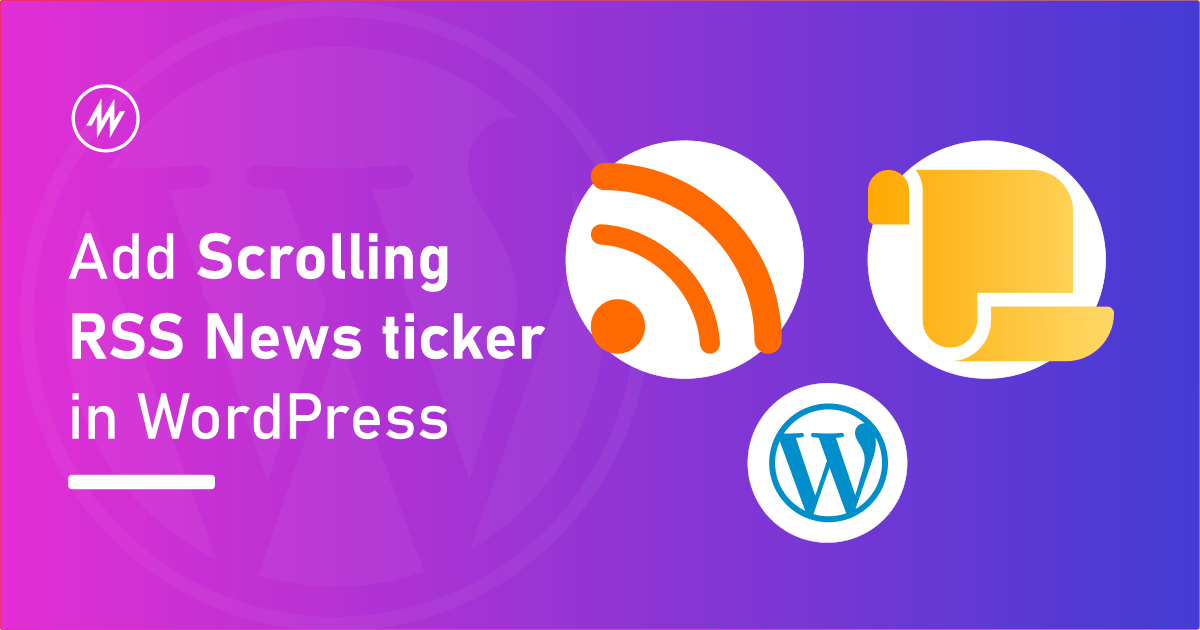 Do you want to display an RSS feed on your WordPress website? What if you can add a vertical News ticker-like effect to that RSS feed list?
You can easily do this for free using the Super RSS Reader WordPress plugin.
In this article, we will install the plugin and see how to add this news ticker effect.
Displaying RSS feed with News Ticker Effect
Super RSS Reader is a plugin to display RSS feeds on your website. It is one of the free, popular, and feature-rich plugins to display RSS feeds.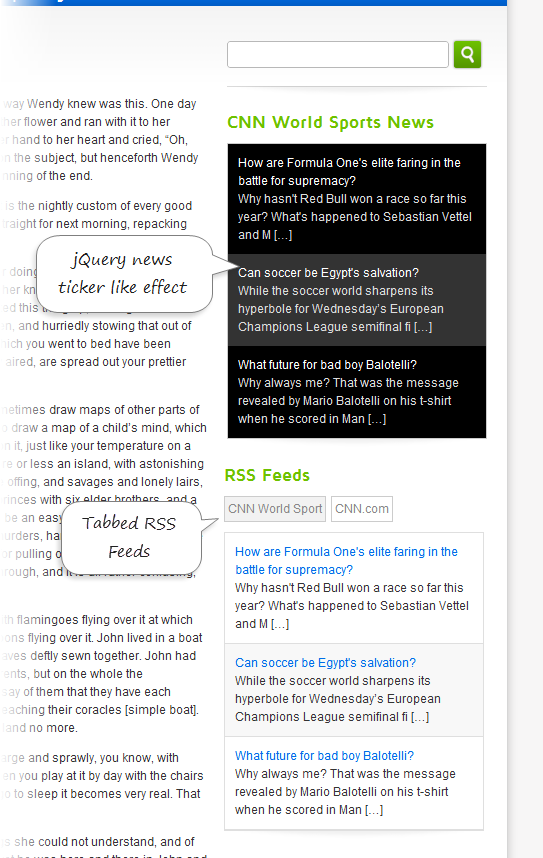 One of the features it offers is to add a news ticker effect to the RSS feed.
This is really helpful to grab the attention of your users. A vertically scrolling news feed on your sidebar is indeed interesting.
Installing the Super RSS Reader plugin
To get started, you need an RSS feed URL.
Login to your WordPress admin dashboard and go to Plugins > Add new page.
Search for "Super RSS Reader", click install, and activate the plugin.

Go to Appearance > Widgets page.
You can find the Super RSS Reader widget available for usage. If you are using the new widgets interface, click the plus (+) button and select "Super RSS Reader"
Drag and drop the widget to the sidebar you want to display the RSS feed.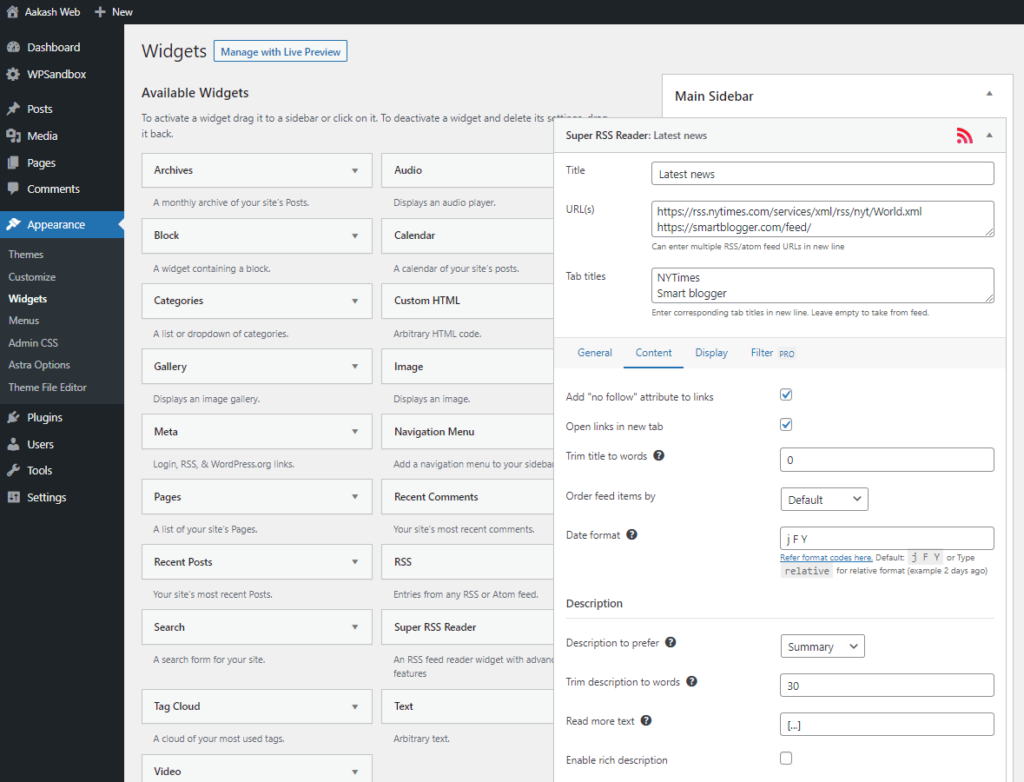 Configuring the Settings
Expand the widget settings and enter the RSS feed URL in the settings form
Switch to the Display tab and select "Display type" as "Ticker"
In the same section, you can find options to configure the speed of the ticker effect.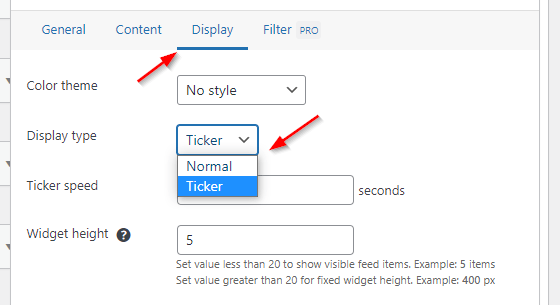 Save the settings and that's it!
Visit your website and you can see the RSS feed displaying scrolling up automatically. If you don't prefer the news ticker effect you can disable that by setting "Display type" to "Normal"
Super RSS Reader also supports displaying multiple RSS feeds in one widget area. Simply provide multiple RSS feed URLs in a new line and the plugin automatically displays them in separate tabs.
There is also a PRO version that offers more features to further enhance the experience.
Conclusion
Adding a news ticker effect to your RSS feed list is very easy as we saw above. The plugin provides the effect out of the box.
We can also disable this effect if not required.
Hope this article gave you an idea of how you can leverage this feature on your website. If you have any comments, please feel free to share them in the comments section below.