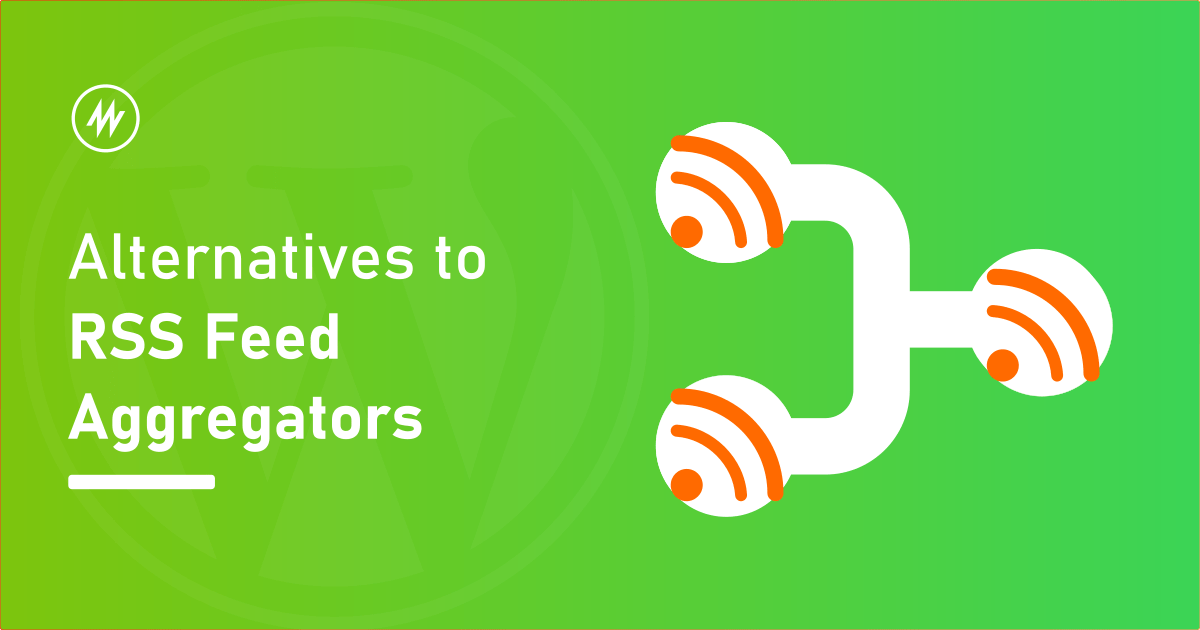 Do you want to have a website and want to display interesting articles from the websites you like using RSS feeds?
There are two ways to get this done. One is Content aggregation and the other is using an RSS Reader to display the live RSS feed.
What is a Content Aggregation?
Content aggregation is basically pulling articles and content from other websites and posting a summary of the article on your website.
The post will link to the original source article.
There are multiple WordPress plugins that offer this functionality.
You install them and provide the RSS feed from where you need to pull posts. The plugin will then fetch the RSS feed content and create posts on your website.
As you can new posts are created on your website which link to the original article. This is useful when you want to build a "hub" kind of website.
The main drawback is that posts are explicitly created on your website when you simply need to display the RSS feed content.
The alternative to this approach is to simply use an RSS Reader plugin that will display the RSS feed without creating new posts on your website.
Displaying RSS feeds using Super RSS Reader
When we use an RSS Reader plugin like Super RSS Reader in WordPress, it will pull the live RSS feed and display the posts like a simple list.
This is sometimes more than enough when you want to share articles from the websites you like or from your friend's websites.
This approach does not add unnecessary load on your website since it is not creating posts like aggregates do.
Let's see how to display RSS feeds on your website.
Login to your WordPress website admin dashboard and head over to the Plugins page.
Search for "Super RSS Reader", and install and activate the plugin.

Go to Appearance > Widgets page.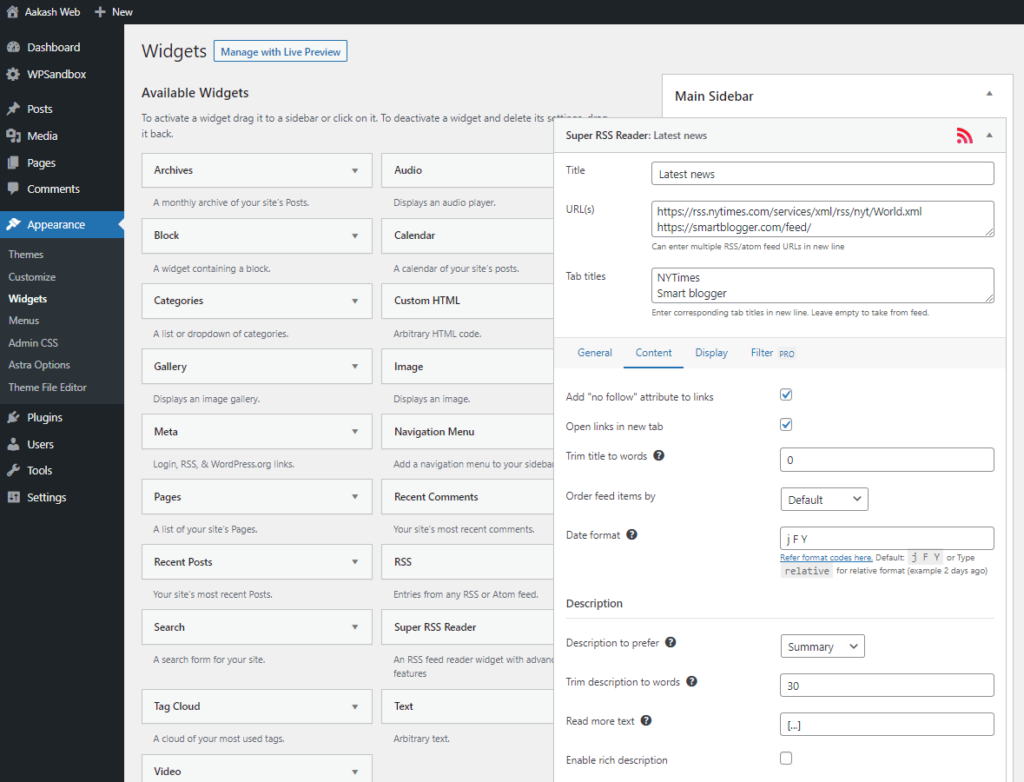 Drag and drop Super RSS Reader to the sidebar/footer where you want to show the RSS feed.
Open the Super RSS Reader widget settings. In the settings form, enter the RSS feed you want to display. Configure other settings offered by the plugin if required.
Save the settings and that's it!
You can see the RSS feed displayed on your website. No posts are created on your website and the RSS feed is fetched live (the feed is cached and is refreshed every 12 hours)
If you want to display this RSS feed inside posts i.e inline posts then you can do that using Shortcodes. This feature is available in the Super RSS Reader – PRO version.
Conclusion
In this article, we saw what is an RSS feed aggregator and what is an alternative to that approach using the Super RSS Reader plugin.
If you have any comments, please do share them in the comments section below.